Ummm...guys I have long hair. But it is all mine and it is thin. I had more volume in my teen years than I have now. So I often wonder about getting hair extensions. There are all kinds of extensions - clip on/
clip in hair extensions
, bonding and sealing, fusion, infusion,
micro loop hair extensions
, weaves, tape in. I understand human hair extensions look the most natural as you can then colour it and style it as much as you like and also shampoo and condition all with the wonderful illusion you are nurturing your own luscious strands. I would love to own a bunch of red and black and blue and green ones. I can plug them in and go out with pillow thick hair whenever mine feels ratty but I need it to be fricking fabulous.
I mean I sometimes wish I had hair like this(see the pictures around guys). Think of the endless possibilities of hair styles and the sheer volume of awesomeness people can achieve with extensions. But of course the real purpose of me writing all this to hear about your thoughts. I want to know what you guys think of hair extensions. Have you ever tried them? How was your experience? Do you wear them now? Oh I have so many questions. And I need them answered by you.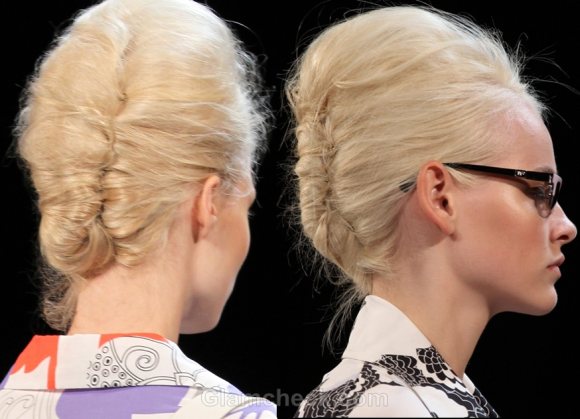 I came across this website called
SeekHair
and they have some pretty good quality products. They have auburn, 4 kinds of brown (chocolate, chestnut, light brown, light golden) 6 kinds of blonde (sandy, white, lightest, , and uh only 2 kinds of black (jet, natural). And the texture of the extensions range from body wavy, loose wavy to natural curly to sleek straight. Have you ever used this website to buy hair extensions? Or anyone you know has?
P.S. - The graphics are all weird on my PC screen right now. So pardon if the image quality and sizing looks wonky. I can't see them properly to guess that it is well, wonky.