Today was the first day of my new class. I did take film studies as a pass course during graduation but for some reason today felt like the first day of the rest of my life. On the way I kept saying that in my head but somehow the words were all coming out jumbled up. I haven't been this excited for a class ever. I am looking forward to tomorrow. Can't remember when I felt that way last.
I came back and started reading
Madeline's
formspring
. Her answer about Gwen made me go gwen-song-hunting on youtube and I found this Gwen Stefani song "Cool". I couldn't quite remember the words but the moment that music started I was lost. You can't forget such stuff once you have heard it so many times in the past no matter how much time has passed. They bring back old memories and it's hard to believe I was still a teenager then. I was so hormonal and angsty!
I never really gave her enough credit for the love for deep red lips in my heart. I would look at her pictures and tell my best friend I would have red lips just like that and she would look at me like, "like hell you would ever do that!" and now see how far we have both come in our personal style journeys! So I am dedicating this post to Gwen and her awesomeness..her make-up,her hairstyle, her style..ahh I die..I like her line L.A.M.B quite a lot too..woohoo..enjoy ogling at the pictures!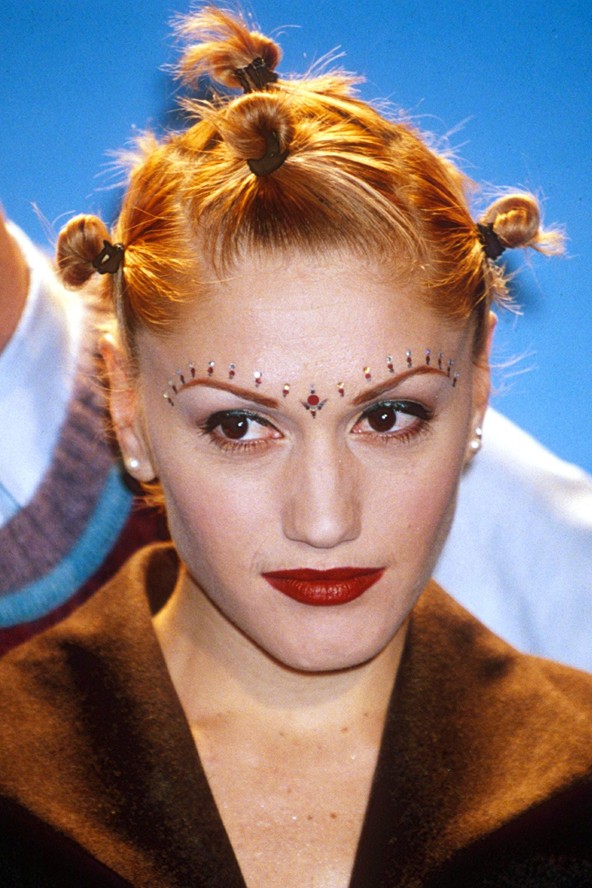 !Bye Bye!
I will go recharge my batteries now
I feel wonky
You do it too