So I did go for that movie marathon in Fame Cinemas in the South City mall, a mall where just about everyone hangs out..seriously. Loved
Kung Fu Panda 2
.. Those who haven't seen it do yourself a favour and watch it as soon as you can!
As for Hangover 2, I couldn't say the same. It was funny in parts alright, but some scenes were gross and some illogical. Everything followed the pattern of the 1st film. It is due to the main cast that you get the laughs. Zach Galifianakis(did I spell that right?) was the funniest. The dialogues fell flat in places and they seemed to be in a hurry to rush to the end credits where you get to see (like before), what actually happened the night no one could remember. Since I loved the 1st one so much there was never a question of me giving it a miss.
highly recommend this.4.5/5
Other movies I watched this weekend -
Citizen Kane | 12 Angry Men
12 angry men
citizen kane
Movies like these were way ahead of their time and their greatness is untouched.
Then we headed for the Hushh lounge bar and ordered our celebratory meal. We were celebrating my birthday. All this got delayed due to the accursed exams. We had the sea food platter from the antipasti section,pollo sausage pizza,a lamb and mushroom dish and a chicken steak in rosemary sauce. I cannot tell you how delicious the food was even though the price is a bit too much for a college student with no job. But hell it was my birthday celebration. I will be going for the pizza again. And definitely the drinks-
cosmopolitan
grey goose vodka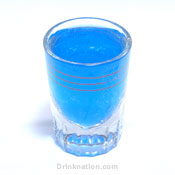 kamikaze
Now I get high with just one drink and after that one I kept acting weird the whole time. So I got no photos of the excellently presented dishes. Sigh! The next time I go to Hushh restaurant I will try to get some.
Finally for dessert we had chocolate pepperoni with melted chocolate on top. And how heavenly that tasted!!
As I mentioned before, I wore
this
.
Have a sinfully delicious time ahead ;-)
Go Sin